schmalfilm-überspielen.de digitalisieren mit ALEXA XT Studio
Auszug aus der technischen Beschreibung der ALEXA XT Studio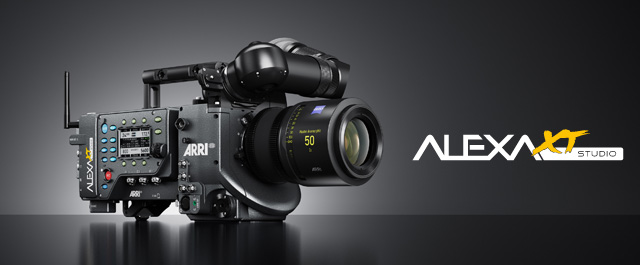 True anamorphic with a 4:3 sensor
For the most effective use of anamorphic lenses, each ALEXA XT model is equipped with a 4:3 sensor of the same size and shape as a Super 35 mm film frame.
This is perfect for the 1.195:1 aspect ratio image area needed by anamorphic lenses. An aspect ratio of 1.195:1 results from the anamorphic aspect ratio 2.39:1 divided by the anamorphic horizontal squeeze factor of 2. A 4:3 sensor is crucial for delivering the unique and cinematic widescreen look that can trace its origins back to the CinemaScope films of the 1950s.
It is a look that has long been appreciated by Lincoln 1cinematographers, directors and the viewing public. An anamorphic de-squeeze license is included with all ALEXA XT cameras, as is a high speed license for filming at up to 120 fps.
The 4:3 sensor is also useful for non-anamorphic productions as it permits significant reframing of the image in post, similar to shooting 4-perforation 35 mm.